Welcome to the Tracking Success Virtual Teaming Adventure
We use the ancient practice of animal tracking to solve modern-day business problems.
Are you looking for a different way to conduct your next leadership team meeting or conference?
As a result of the pandemic and associated 'work-from-home' policies, people have been starved of human interaction and connection. The knock-on effects of this have hindered our ability to brainstorm business problems and solutions.
It's a new world … organisations are searching for a different way to engage hearts and minds.


The Tracking Success Virtual Teaming Adventure.
We created Tracking Success to break the mold of traditional team-building programmes. We've developed a truly immersive experience that educates, entertains, and inspires. Tracking Success also allows for rich conversation and connection – speaking directly to the challenges leaders and organisations face.
The programme is a world-first.
It blends adventure, teaming, and experiential learning – into a single high- impact learning experience.
Tracking Success is designed for teams looking to unlock their performance, adding a powerful addition to Talent and Leadership Programmes, business meetings, and large company conferences.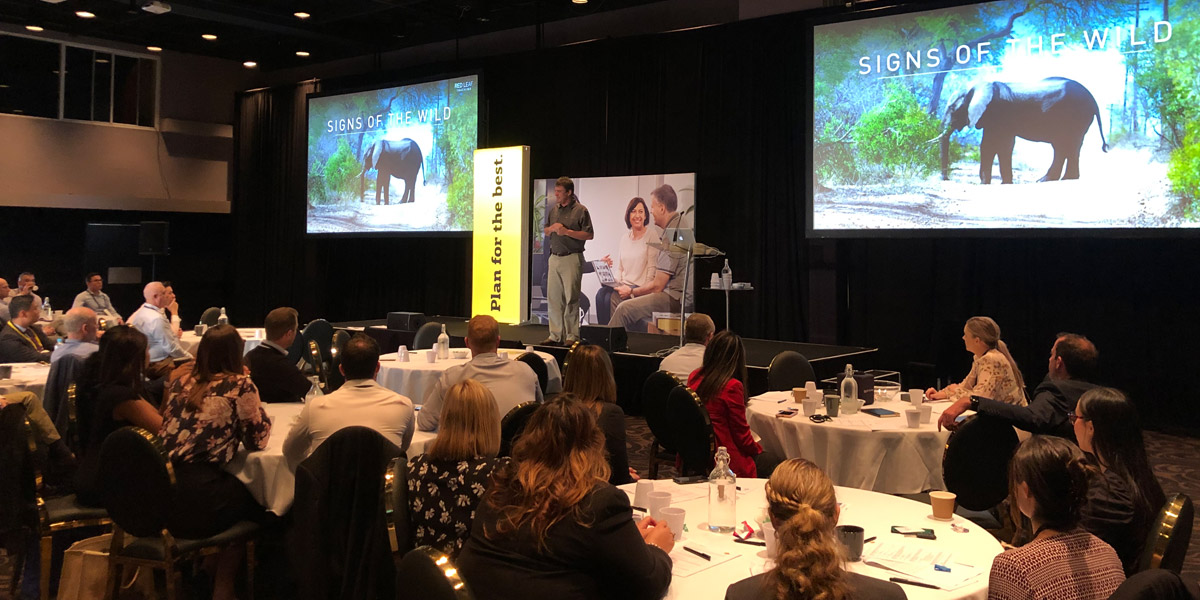 Tracking Success is a
"choose your own adventure" programme. It puts the participants at the centre of the action.
Within minutes of starting, you are transported into the vast and wild African wilderness. You become the tracker in the complex task of tracking and finding your goal.
Here you meet an expert wildlife tracking team and become immersed in their world. Your adventure begins as you embark on a problem-solving journey tracking rhinoceros and lion.
You are exposed to multiple scenarios that require team discussion, group work, and ultimately decisions with different consequences.
Watch the video to find out how a Virtual Adventure works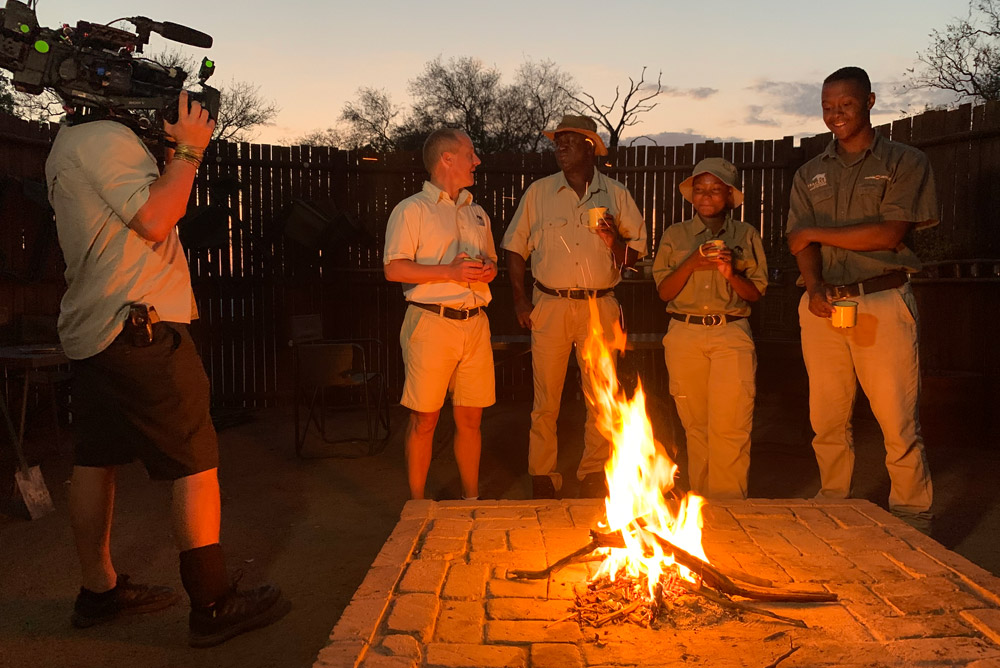 During intervals the tracking is paused for a Campfire Conversation – facilitated conversations that ensure the tracking metaphor is linked to the real issues your team is facing.
Campfire conversations cover topics such as:
Alarm calls in your business


What Makes Tracking Success Uniquely Different?
For starters, the storyline is authentic. We have created Tracking Success over many hours of filming real tracking teams on real tracking expeditions. You join them on the frontline of conserving Africa's most endangered species and encounter the challenges they face

Tracking Success is entirely interactive. You become a tracker and make choices as if you are a team member. Your decisions have consequences.

Expert facilitation ensures relevance and application. The tracking metaphor and campfire conversations ensure this is no normal team-building exercise.
The Tracking Success Virtual Adventure can be delivered in-person or online using most video conferencing platforms. It can be run as a standalone programme or can be integrated into team meetings, strategic away days, or large company conferences.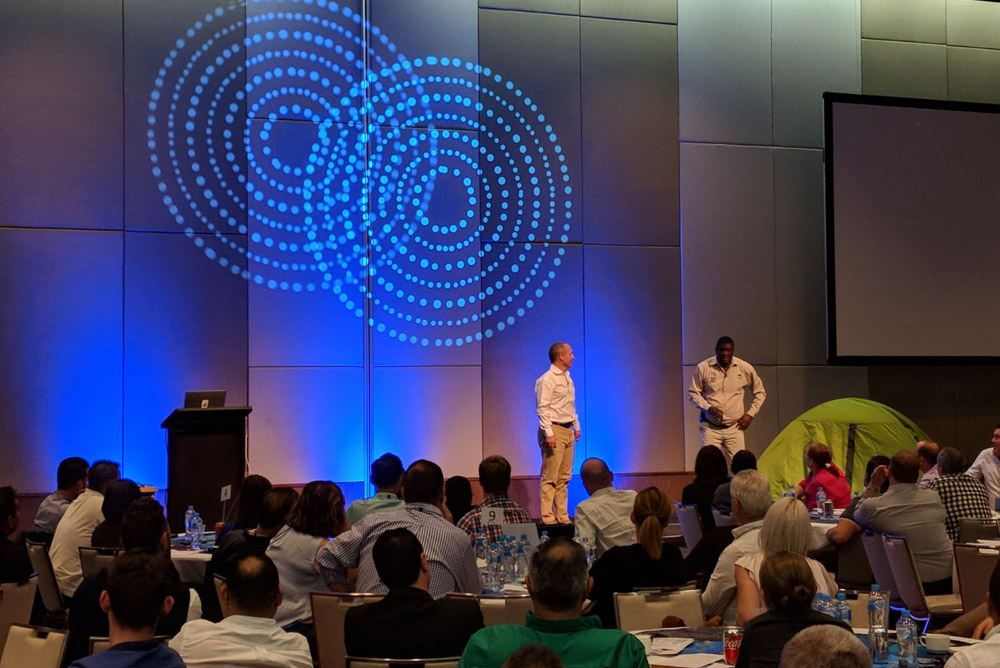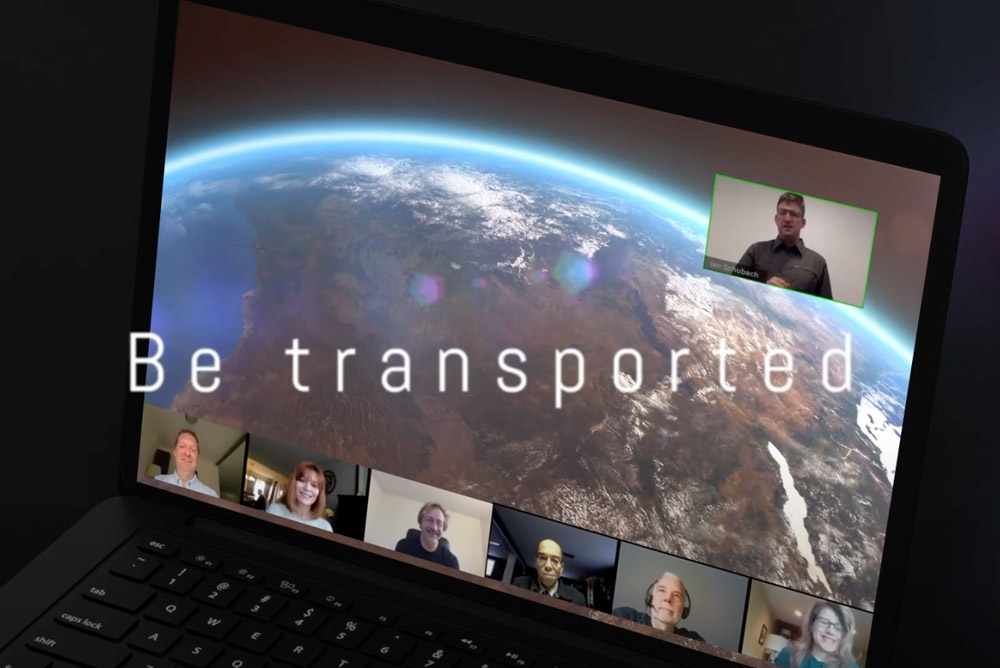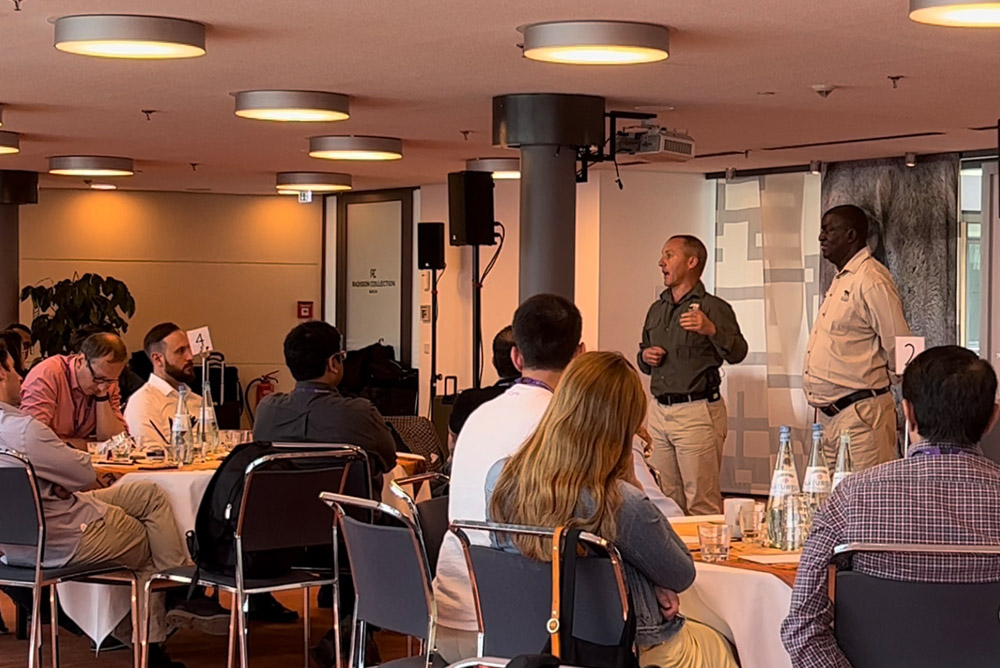 Tracking Success presents an opportunity to participate in a unique and inclusive experience that builds team spirit, trust, and commitment.
A powerful metaphor for improving organizational health.

A proven method for energizing audiences, ranging from 1 to 1,000.

A chance to re-focus on what is most important to your team.

The opportunity to adopt the mindset of an expert wildlife tracker – to stay on track in your life.

A unique, shared experience delivered virtually or in-person.

An authentic way to unlock your team's ability to adapt, improvise and work collaboratively to achieve a shared goal.
Tracking Success opens a view into the Tracker's Mindset and how Expert Trackers make decisions in complex environments with incomplete information.
"Tracking Success takes you on a fantastic journey. The concept, videography, and facilitation come together into a very meaningful and enjoyable few hours. The tracking metaphor and the insights we gained have enabled us to continue to develop our ability to operate as an effective team."
"Thank you for an amazing African adventure – what an experience! It was truly an educational, fun, teaming experience that was very much enriched by your obvious passion and love for the animals. Ian, you are an outstanding guide. Your wisdom, enthusiasm, and energy had us on the edge of our seats!"



We'd love to talk to you about how the Tracking Success Virtual Adventure can work in your organisation.
Please complete the form below and we'll make contact with you immediately.