THE POWER OF RELATIONSHIPS
How do you build a deep enduring relationship of mutual respect and trust? Alex and Renias show us how  …
Reading time: 2 mins
Renias Mhlongo and Alex van den Heever are from two completely different worlds.
Over 25 years they have built a relationship of deep respect and mutual reward.
I listened to their story recently. It moved me and it got me thinking.
Alex is of 14th generation Afrikaans heritage. His great-great grandfather introduced Afrikaans into South Africa's Cape Colony in the late 1800's.
Renias is an 18th generation Shangaan. His family was painfully evicted from the Kruger National Park region in the early 1960's.
It is unlikely they would ever have met.
But Alex went to work as a safari guide. Here he met Renias, who was by then a seasoned and experienced wildlife tracker.
Alex was 19. He was enthusiastic but inexperienced.
He needed Renias.
He needed to learn from him to be any good at his job. But he was also curious. He wanted to learn about Renias' culture and the Shangaan way of life. His interest was genuine.
Renias was sceptical in the beginning.
He had worked with many guides over the years. He admits to losing faith that white people would want to learn about an African culture.
Early on an experience shaped their relationship. It built trust and confidence.
They were tracking a mother leopard together.
She had cubs and charged them fiercely. Alex tripped and fell in the commotion and for a while was in grave danger.
Renias took control.
He became the protector and got Alex out without harm. This cemented something essential in their relationship.
Alex learnt that Renias could be trusted.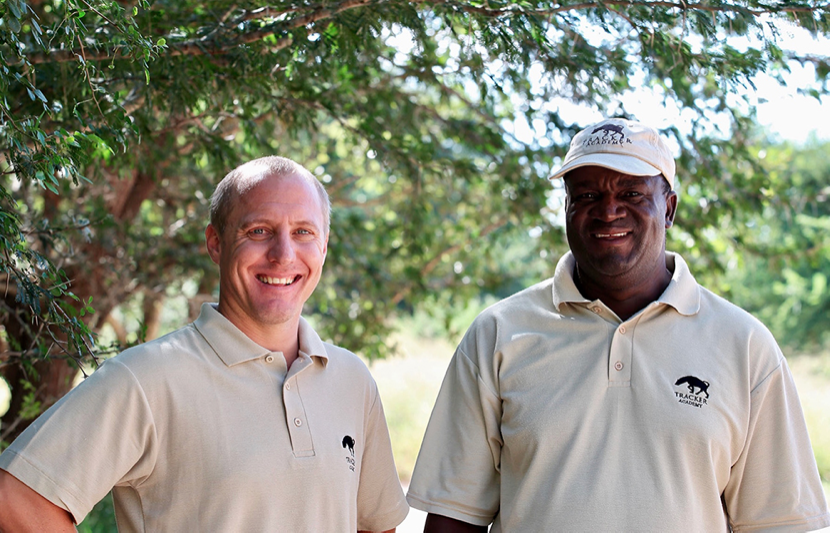 In time, Renias invited Alex to stay at his home in Dixie, Mpumalanga.
Dixie is a small Shangaan community on the edge of the Kruger National Park. Like all villages in the area it has no running water and electricity. The houses are made of mud walls excavated from termite mounds.
Alex turned him down.
Not once, but many times.
He admits to being afraid, unsure of this step into the unknown.
Renias too had concerns.
He was unsure what the community would think. Bringing a white person into Dixie was not common at the time.
Together they were breaking new ground.
In the end they both took a risk.
What followed sealed their relationship.
Renias not only opened his house. He opened his heart. He moved out of the main bedroom so Alex could sleep in comfort. A steaming hot bath was prepared in a community with no running water.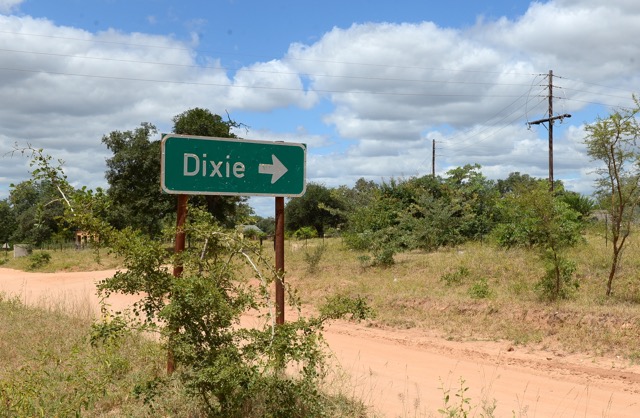 In Alex's words, "The spirit of hospitality was extreme. It was the ultimate form of giving."
Deep into the night they sat around the fire.
Under bright shining stars they opened up to each other.
They spoke about what mattered to them. What was troubling them. A spirit of empathy entered their relationship and they began to identify with each other at a deep level.
Many adventures followed.
Notable to me was that Renias began teaching Alex Shangaan or Tsonga.
To learn someone's language is to enter a rich new world of meaning and relationship.
Alex was an eager student. He persevered and now speaks Shangaan fluently.
The benefits of their relationship began to flow. They loved their work and being together.
Their personal chemistry was energising.
Perhaps the greatest fruit from their relationship is the Tracker Academy.

Founded by Mrs Gaynor Rupert, they started it to train disadvantaged rural people in the ancient art of tracking.
For the past 12 years, over 250 unskilled, unemployed people have had their lives changed by the Academy.
94% of them now have full-time employment in the safari/ecotourism industry.
The story of Renias and Alex is inspiring and simple.
They took a risk.
They got to understand each other's life circumstances.
This built empathy, which led to trust and respect.
Benefits flowed for both of them and others that have been rich and long-lasting.
It's a wonderful legacy.
A legacy which flows from the Power of Relationships.
Alex and Renias share their story in a gripping keynote presentation. It's a masterpiece in storytelling, drama and real life experience.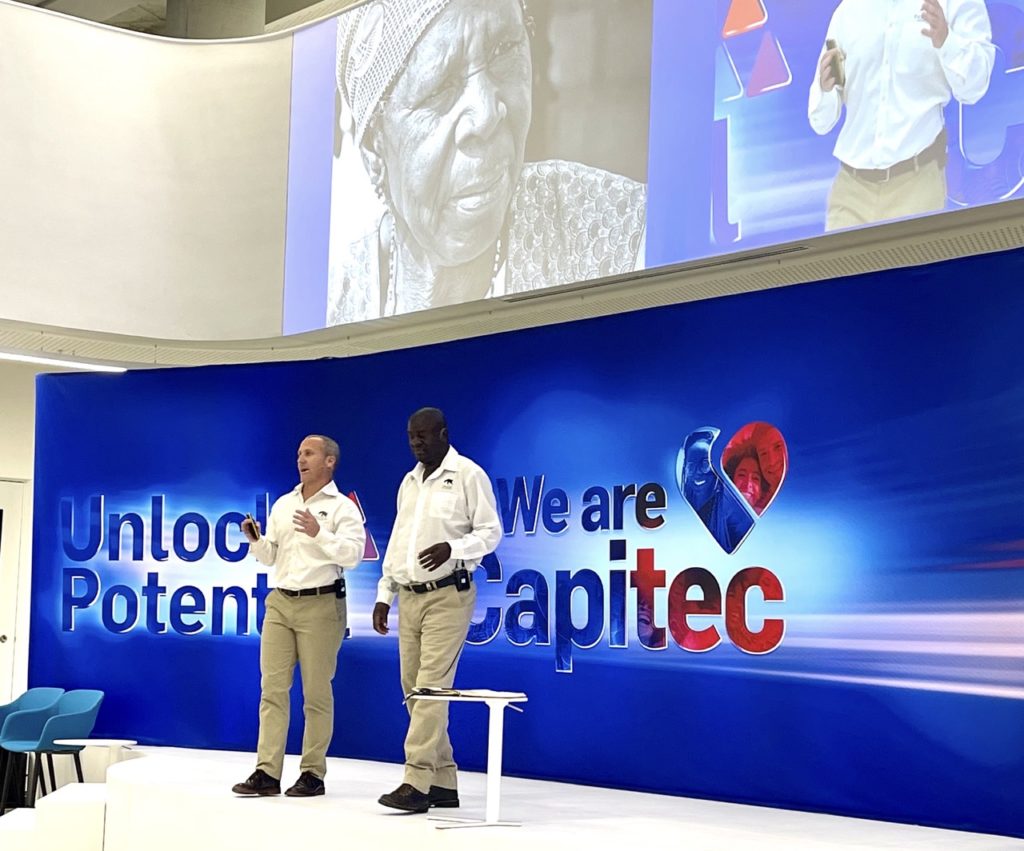 It's ideal for a large conference or a more intimate working session.
Please contact me on info@trackingsuccess.tv to find out more or visit our  CONTACTS PAGE .
We love hearing from you. Please comment below.